I had an opportunity to attend Day 2 of the FARA Race of Champions 2016 event at the Homestead-Miami Speedway this weekend, and it was such an interesting experience I thought I would write a little something about it.
This was my first visit to the Homestead-Miami Speedway (but it definitely will not be my last!), so just getting there and seeing the sheer scale of the track was worth the visit. When we arrived, it was unfortunately raining with no apparent end in sight, so the races were momentarily stopped. Luckily, the weather cleared up within an hour or so, and the rest of the evening was beautiful.
I did not have media access, so I was just another spectator. For gear I brought my Canon 6D paired with the Sigma 150-600mm Contemporary lens, since I wasn't sure what focal length I would need. I also had with me a monopod, as I did not want to handhold this set up for any amount of time. Having the monopod instead of the tripod meant I could go virtually anywhere and not be in the way, so I took advantage of that. I moved around until I found a spot that wasn't great for spectating (I had to stand the whole time), but it was a great angle to see the cars coming around the bend with very few obstructions.

Now came the experimenting. Keep in mind that my main camera at this point, the Canon 6D, is an excellent portrait camera, capable of producing very high quality portraits…but it's not a sport camera and is not known for its ability to track fast moving objects. I knew I wanted to use continuous auto-focus and use all focus points, to give the camera the best opportunity at focusing on the right thing. I also knew I had to control my shutter speed, keeping it low so I could show motion and keep the photos interesting. With that in mind, I set my ISO manually to 100 and set the shutter speed I wanted, leaving the camera to auto-select the corresponding aperture for a correct exposure (in other words, Tv mode).
Normally, I try to follow the 1/focal length guideline (some would call it a rule), which meant at 600mm I should be shooting no slower than 1/500…but I knew that would be too fast, and would not allow for motion blur in the photos, which is what we wanted.
So I experimented with different shutter speeds, starting with 1/500. I gave up that quickly as it became apparent it was much too fast. I next tried 1/320 and while the results were OK, they weren't great.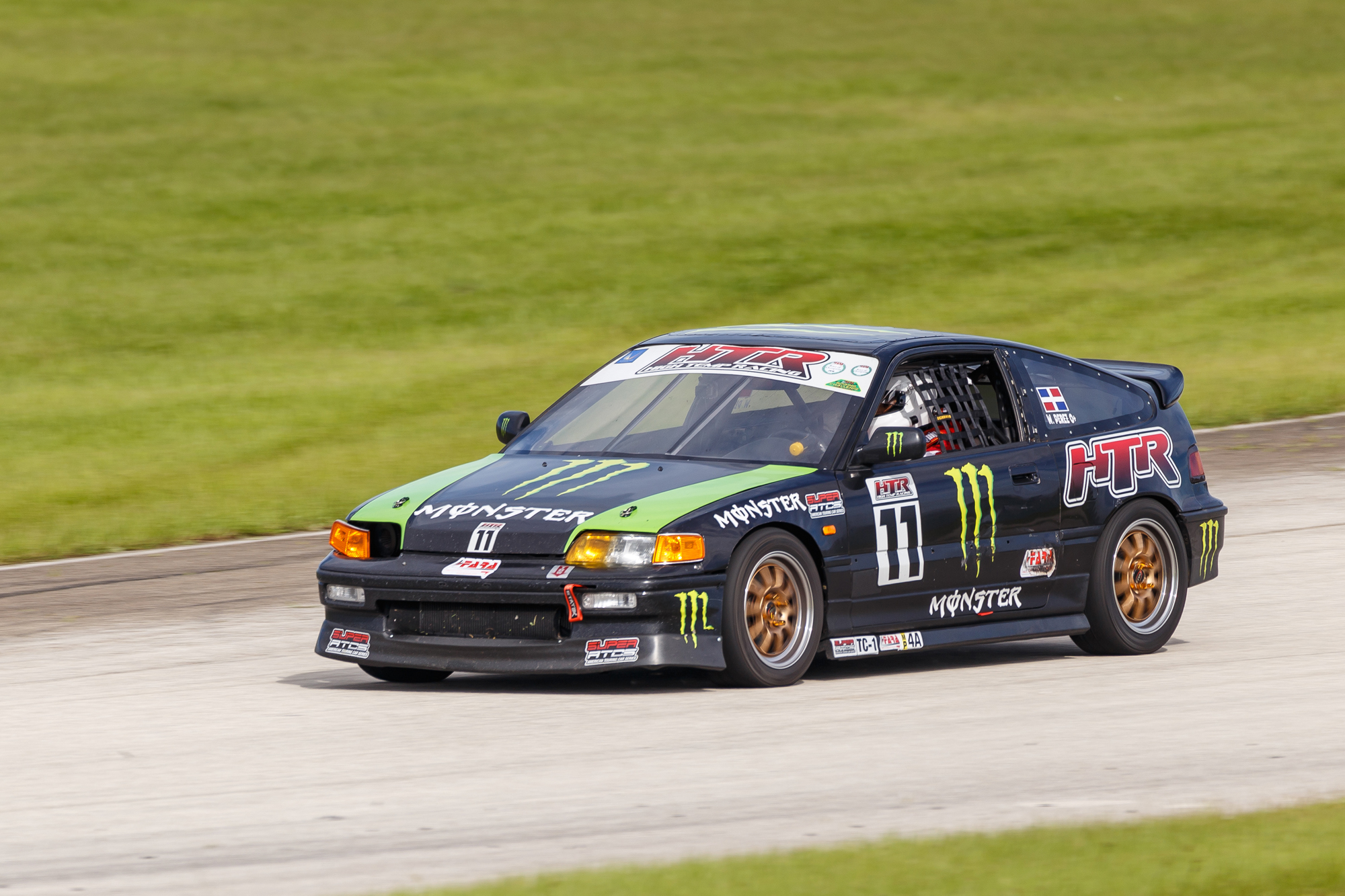 Then I also realized I had to pay much closer attention to my angles. For example, this Lamborghini below looks like a toy car from this vantage point, which is not very interesting.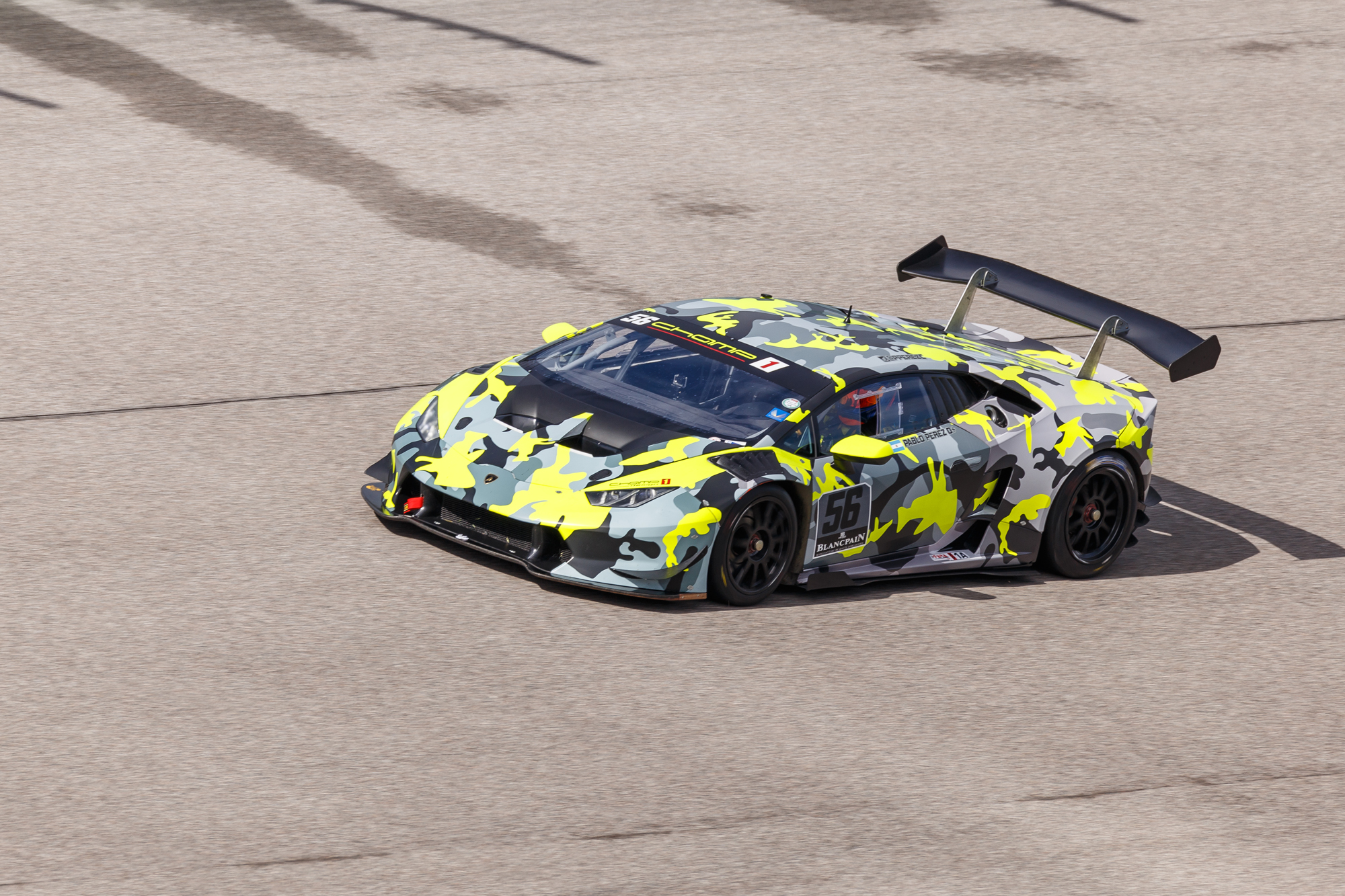 I worked my way down until 1/125 of a second, which I found was a good compromise between stability and getting the desired motion blur. At a lower angle, I found I could get much more interesting results.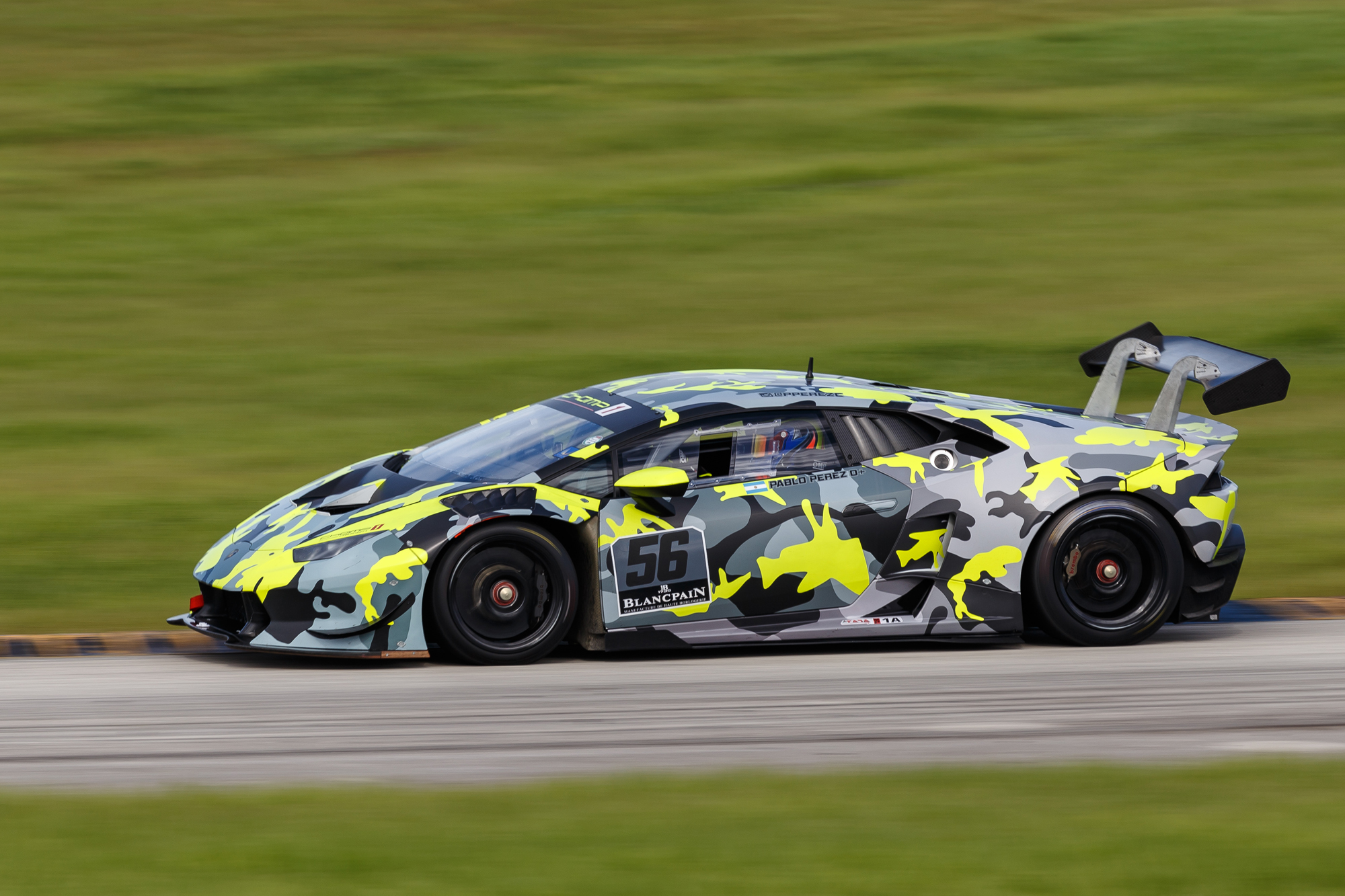 Now we're getting somewhere. Using 1/125 and refining my panning technique, I think I was able to capture some decent images of some very nice cars.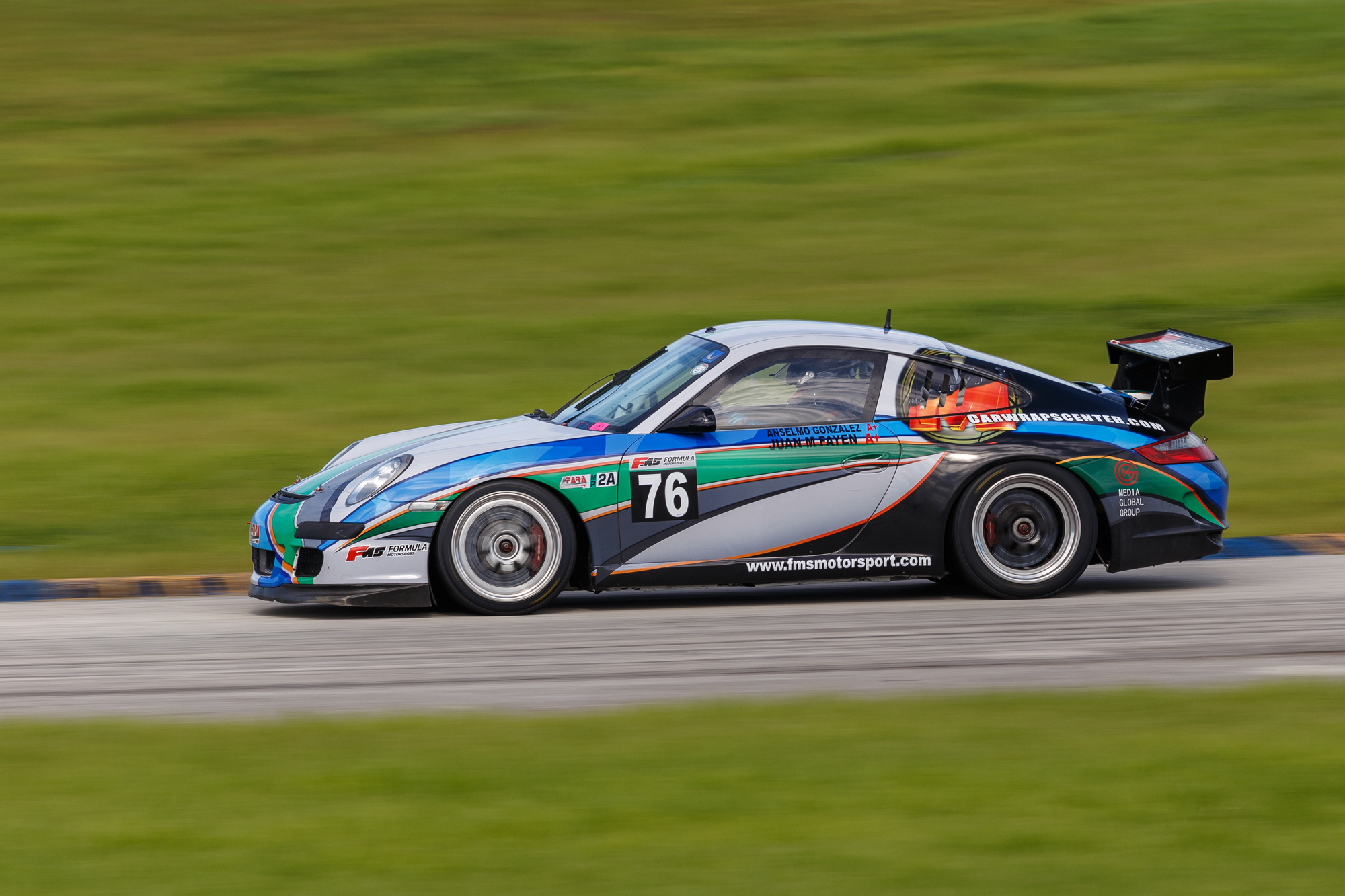 And another…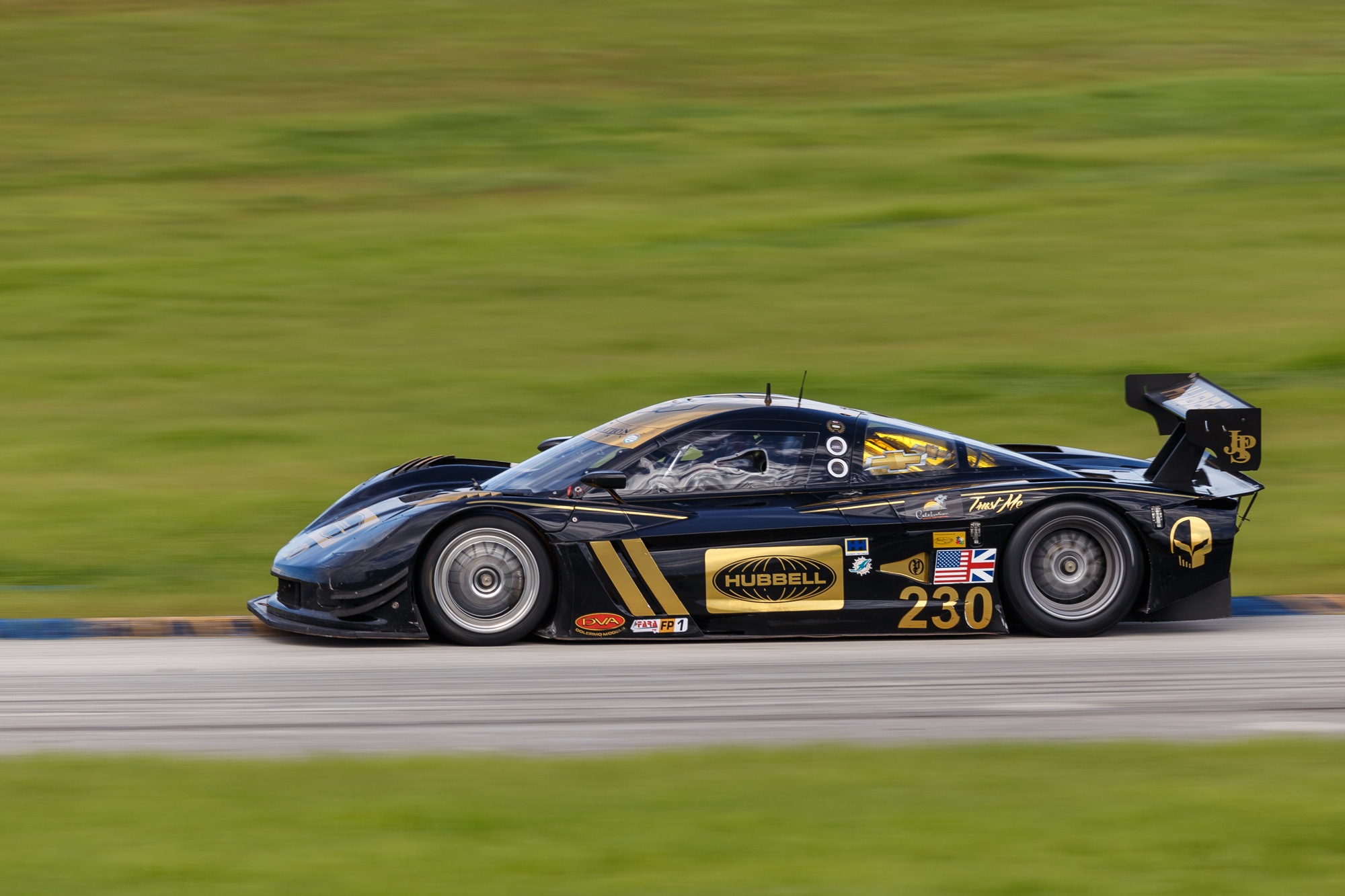 Here and there I had seen photos of race cars in sharp angles, which I think were meant to accentuate the feeling of motion and the sense of speed. So I tried playing with that as well, and I very much liked the outcome, producing some of my favorite images of the day.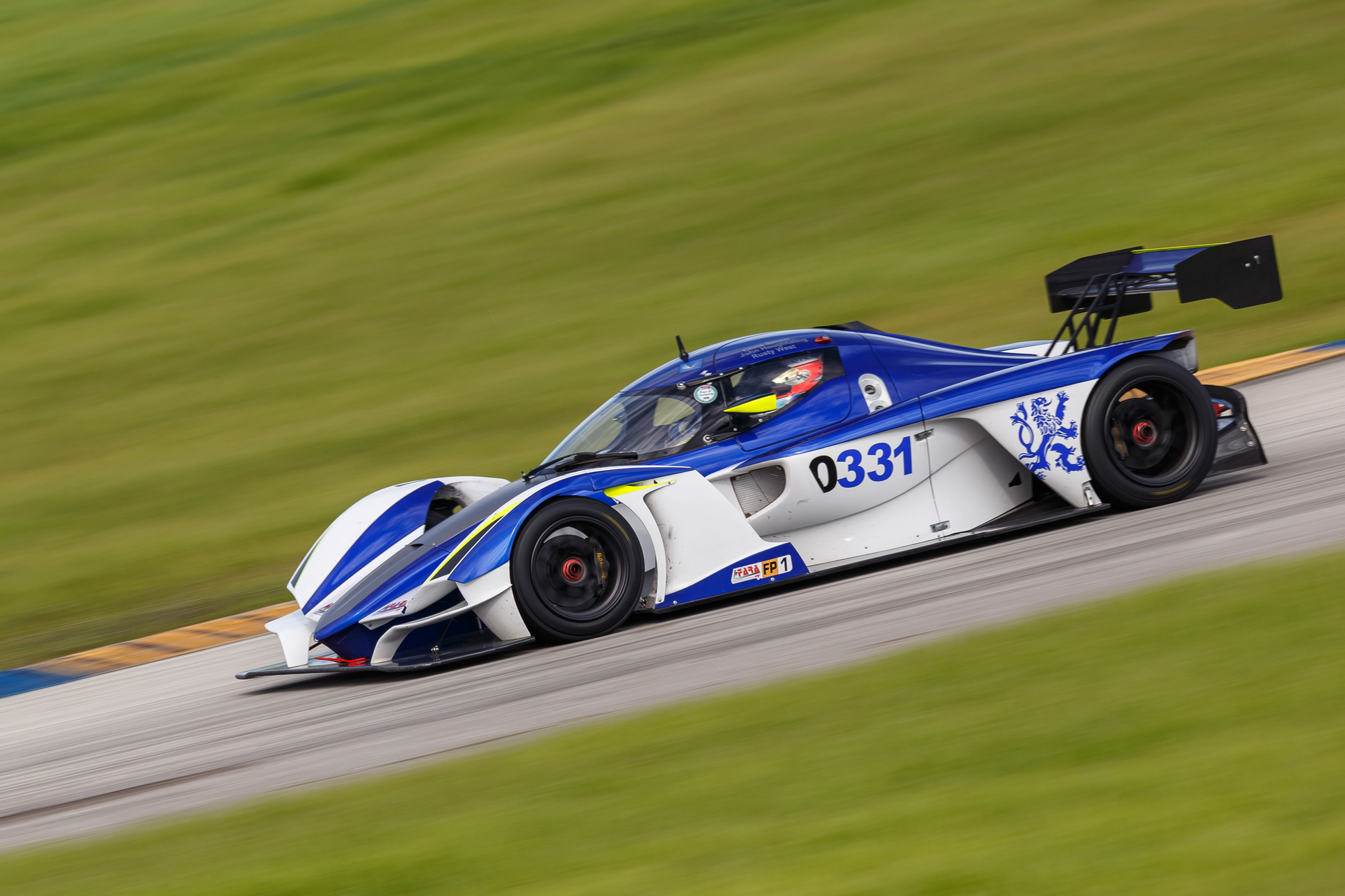 And also: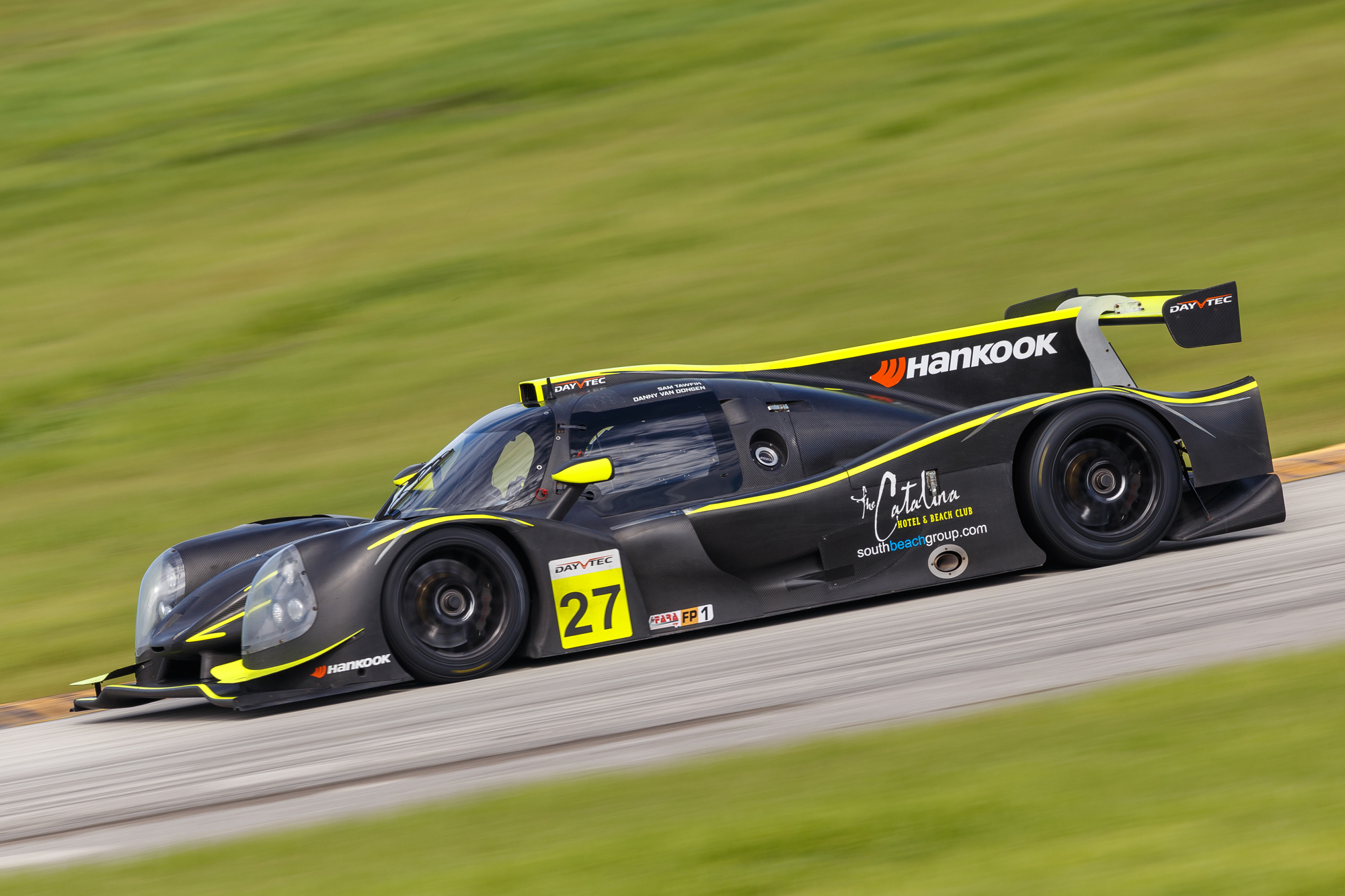 I was very glad I brought the zoom rather than a prime telephoto. I was able to adjust and keep the cars filling my frame without the need to crop. I appreciated having 600mm at my disposal, as it allowed me to get very close to some of the cars when they would go into the pit lane.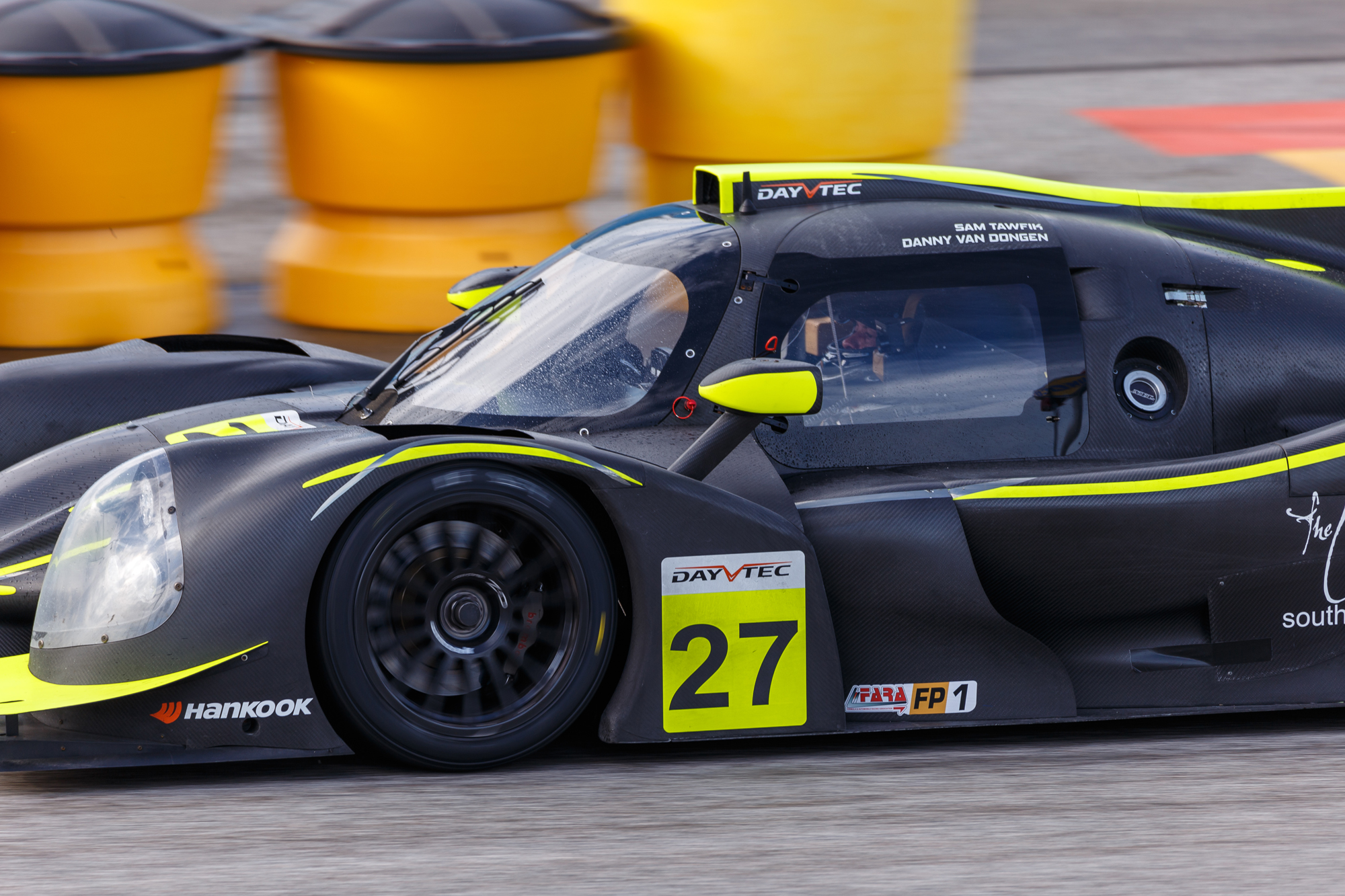 Overall, it was a ton of fun and I think I learned quite a bit. When you see these images in magazines and TV, you don't stop to think of the work that goes behind them. You need the right equipment, you need to know the track, you need to have good panning technique, you need to know how to execute it all at once while tracking cars driving at over 100 miles per hour (or much faster). It's quite a bit to handle, and I have to say the pros that do this every day really deserve some recognition. It's not easy!
As the last qualifying race of the day ended, I caught a glimpse of the Hubbell Racing models coming up to the stands for what I guess was preparation for a photoshoot. They were very friendly and one of them smiled for my camera.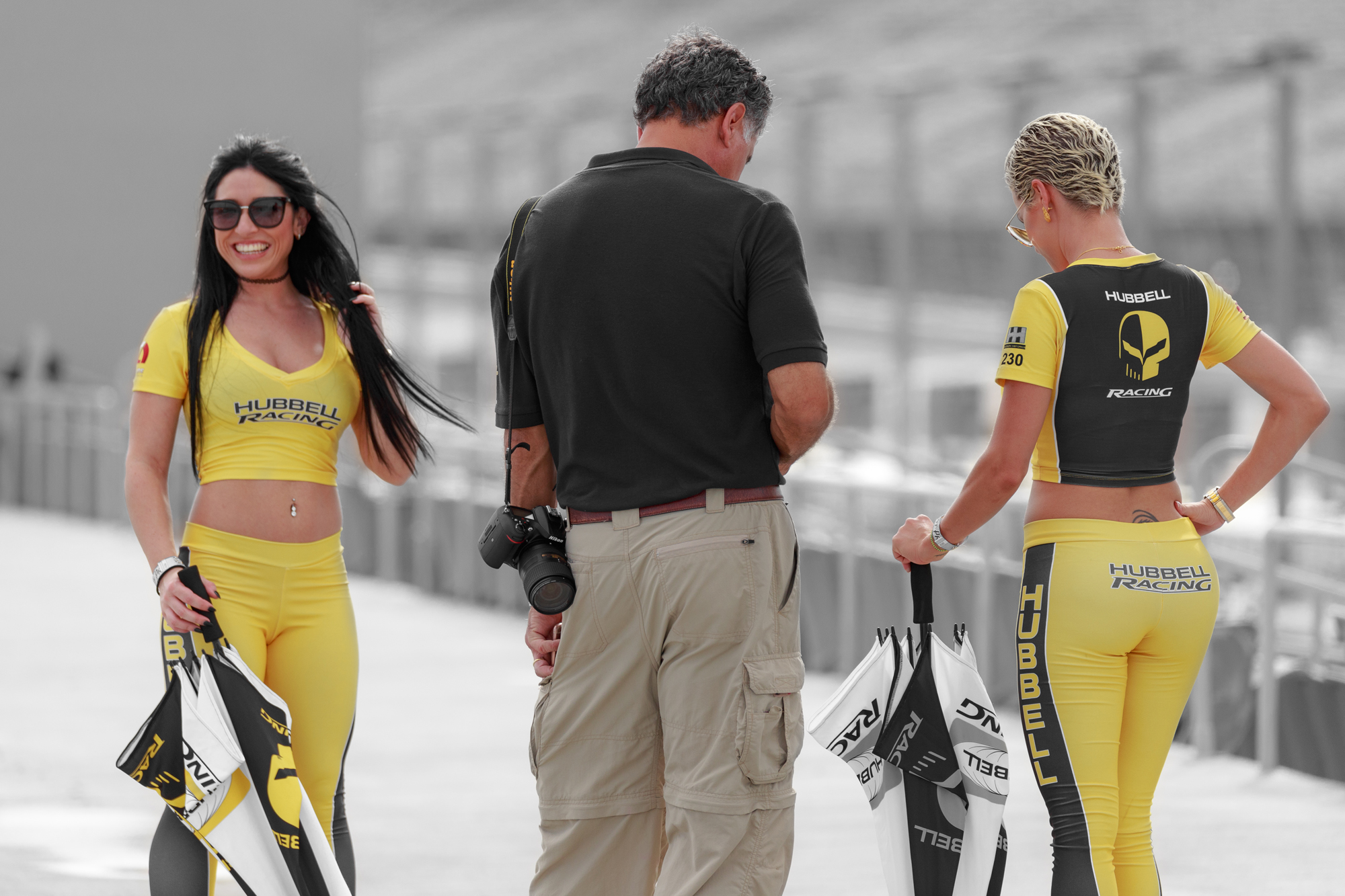 There are a ton more photos on our Facebook page, so check out the album if you want to see more photos of very cool cars.
Make sure to like our page and follow us to get notifications when we post new photos!