This past Sunday we headed out to Wynwood in the morning for a new kind of photoshoot for me. Carlitos is a very enthusiastic young man with a beautiful, custom Chevy C1500 truck. He wanted to "take some photos" of the truck for a large poster. That's all I HAD to deliver: a large photo of a truck. Why not?
This came at a great moment since I was evaluating Canon's 50 megapixel 5Ds R camera, thanks to the folks at Canon Professional Services. I brought an assortment of lenses, as well as the Canon 6D to create a timelapse of the photoshoot. I always planned to take some portraits of Carlitos with his truck, so I also brought an off-camera flash, stand, wireless triggers and white shoot-through umbrella.
The heat down here in South Florida has been unbearable lately, so we headed out early enough, hoping we would beat it. No luck. Just stepping out of the car and the humidity enveloped you and reminded you just where you were. Immediately the lenses fogged, and it was a constant battle to prevent condensation from becoming a real problem. Just as a side note, a lot is said about condensation being a worse problem with cheaper lenses without good coatings. Well, all my lenses that day were from Canon's "L" line of premium lenses … and even those lenses had a hard time dealing with the condensation from the humidity.
Anyways, the heat and humidity aside, it was a great time…
I started with single shots of the truck from any angle I could think would produce an interesting image. Too many to show! In the behind the scenes shot above, you can see me getting a pretty standard shot of the truck, which ended up looking great despite my concerns about the black paint.
After I was certain I had enough angles to make anyone happy, I set out to do the panorama I was there to do. I knew exactly how I would go about it: using the Canon 70-200mm f/4L IS lens, on a tripod, I took a series of 5 3-exposure HDR images, which I then combined in Adobe Lightroom. After cropping as needed and for taste, the resulting panorama is 115 megapixels!
By this time, the sun was beating down on us and making it very uncomfortable to continue in this location. We moved on to another location, which was opposite the sun and mostly shaded by the building we used as a backdrop.
Again, I set out to do a panorama, giving Carlitos a choice of which location to use for his poster. Using the same technique I used at the first location, I took 5 3-exposure HDR images, and combined them in Adobe Lightroom. Due to different cropping (again, to taste), the resulting panorama is a whopping 125 megapixels!
Panoramas done, I moved on to what I really wanted to do – portraits!
I was evaluating Canon's 135mm f/2L lens, so I wanted to use it along with the 5Ds R and see what kind of results we would get.
We had fun taking portraits…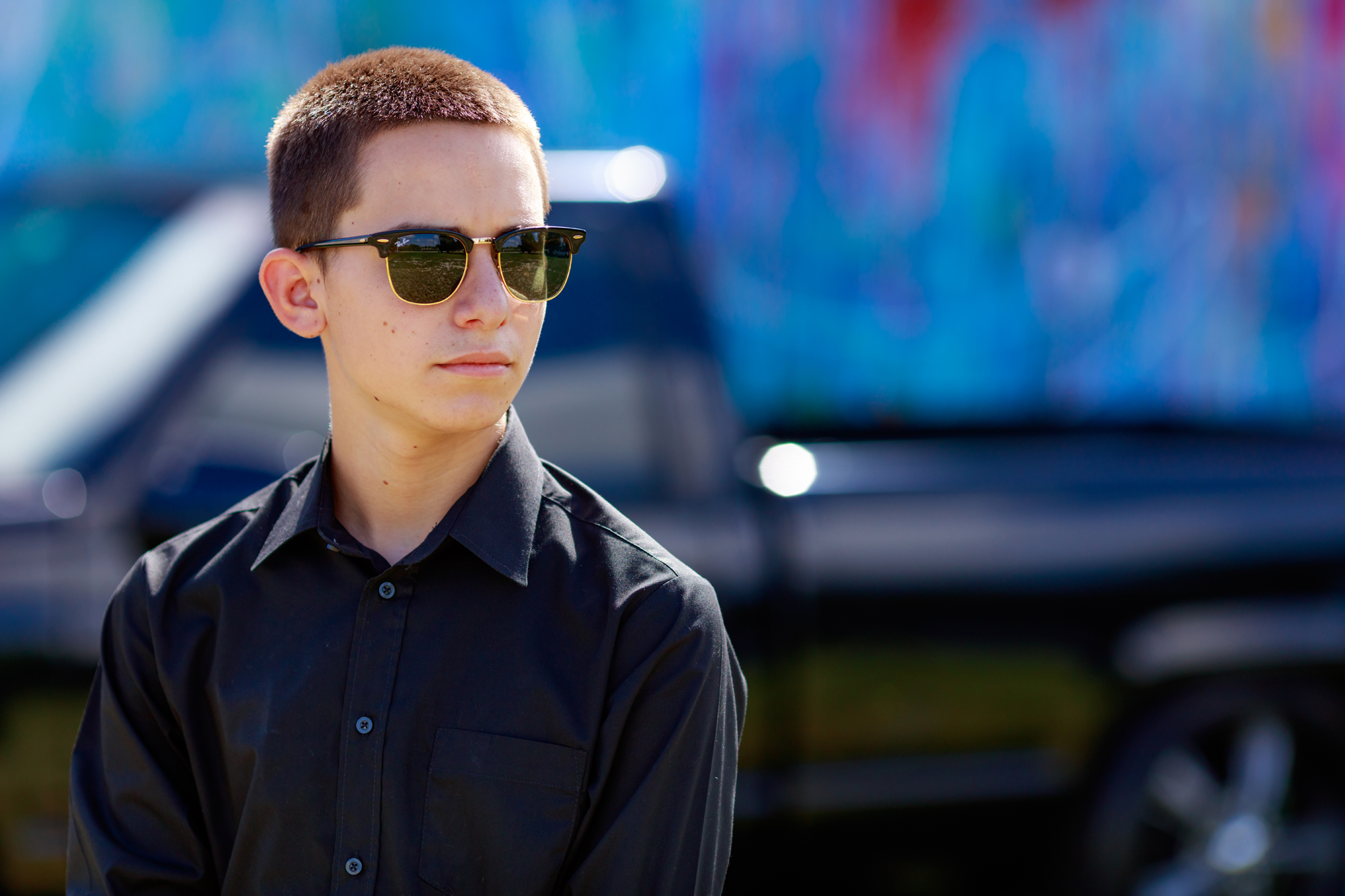 And more portraits…
And even more portraits…
Do you remember when I said above that I brought the Canon 6D to do a timelapse?
Well, I did:
Despite the heat and humidity, that was a lot of fun! There's a lot more than what I covered in this post, including high speed highway photo shenanigans that I don't recommend you do.
Click here to check out the rest of the photos and follow us on Facebook.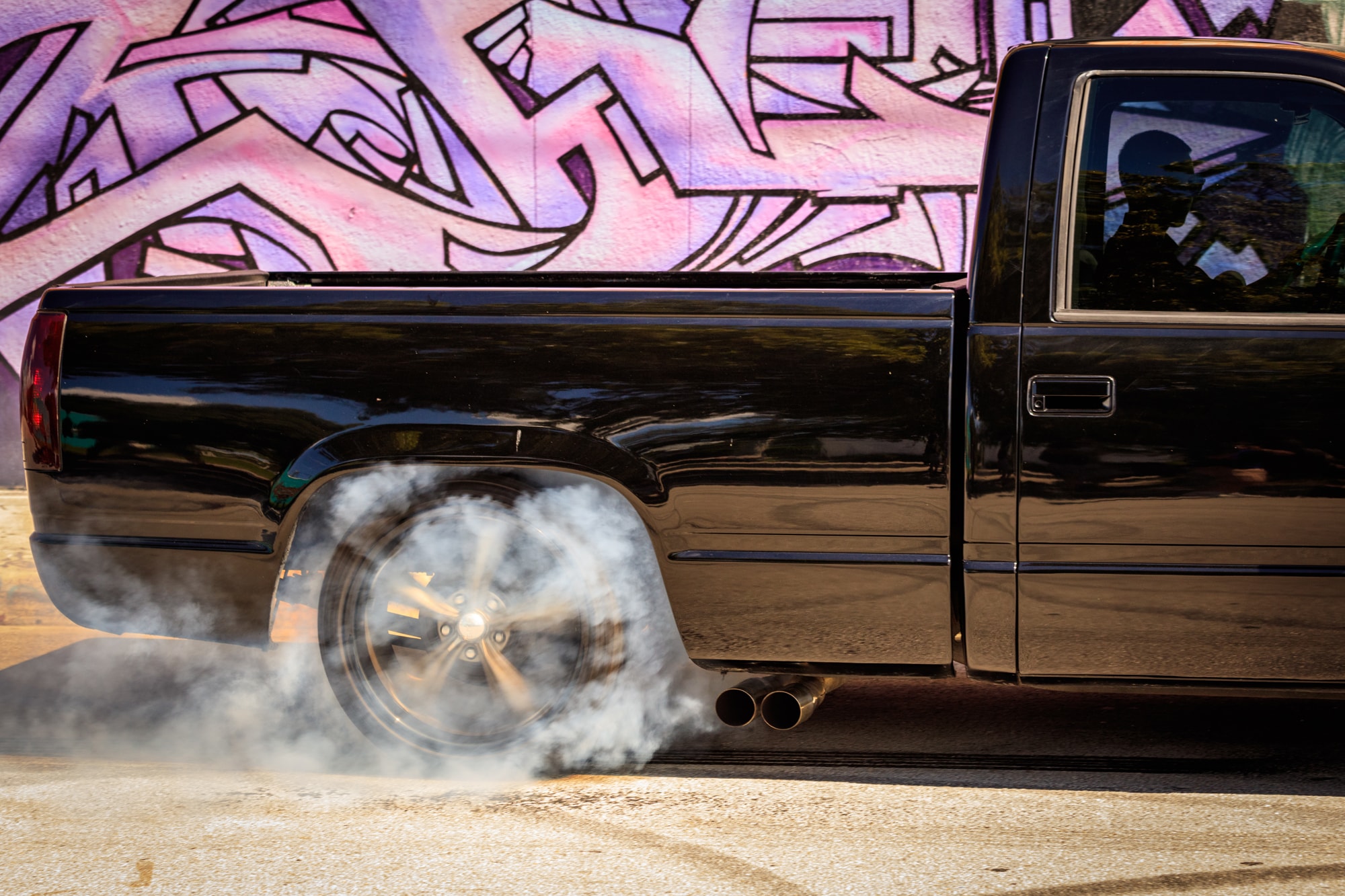 There are a ton more photos on our Facebook page, so check out the album if you want to see more photos of this shoot.
Make sure to like our page and follow us to get notifications when we post new photos!